eShelf & Research
Use library tools and resources to discover new books and materials or do research online.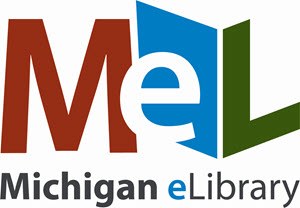 Brought to you by MeL.org - Michigan's 24/7 Library.
The resources below contain millions of full-text articles.
Available to Michigan residents or for use in Michigan libraries only.
Academic eResources
Applied Science & Technology Source
Health Source: Nursing/ Academic Edition
Automotive
Books and Reading
Michigan Authors and Illustrators

What's Next? from the Kent District Library

Business
DemographicsNow: Business and People
Entrepreneurial Studies Source
Small Business Reference Center
Genealogy/Family History
General Interest eResources
eBooks Public Library Collection
Health and Wellness
Health Source: Consumer Edition
Psychology & Behavioral Health Collection
Jobs
Lifelong Soft Skills Videos from the Michigan
Economic Development Corporation 
Kids
Enciclopedia Estudiantil Hallazgos
Legal
Legal Information Reference Center
Pre K - 12 Education eResources
Education Resources Information Center
Enciclopedia Estudiantil Hallazgos
Library & Information Science Source
Opposing Viewpoints in Context
Poetry & Short Story Reference Center
Points of View Reference Center
Professional Development Collection
Teens
College Preparation Learning Center
Gale Virtual Reference Library
NoveList K-8 Plus (Teen Section)
Opposing Viewpoints in Context)
Good Reads
Interested in the latest news headlines? Looking for something new to read? We'll get you pointed in the right direction.